September 28, 2020 | website | No Comments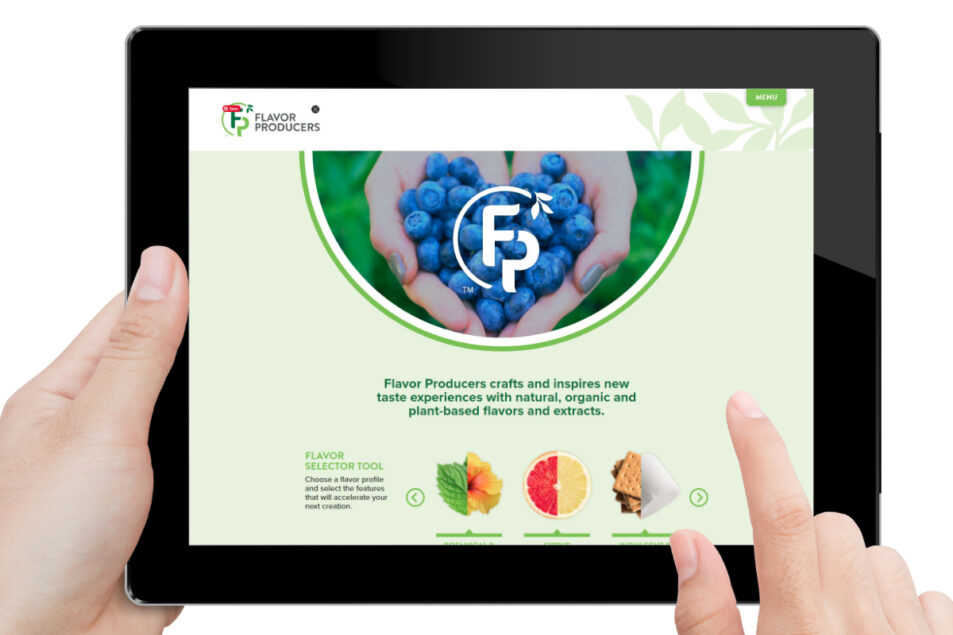 VALENCIA, CALIF. — Flavor Producers, LLC launched a new brand image and website to reflect its growth in natural, plant-based organic flavors and extracts.
The website features trend-based product concepts developed by the flavor company, along with new flavor selection tools for product developers.
The website's Create section allows innovators to create their own flavor sample from a selection of popular flavor groupings, including indulgent and berry, and customize the sample with different sensory attribute levels. It also features an Interactive Flavor Profile Guide, which allows users to explore a snapshot of popular flavor categories, including tropical and botanical. The guide organizes flavors by feature (non-GMO, clean label, non-allergenic, etc.) and by type (natural, organic, etc.).
"It was time to align our image with the unique craft and expertise that our customers experience every day through transparently delicious flavors and extracts," said Beth Warren, chief commercial officer at Flavor Producers.
…
Read More