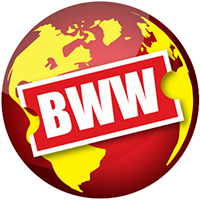 The Wallis Annenberg Center for the Performing Arts in Beverly Hills will not open its two indoor theaters – the Bram Goldsmith and the Lovelace Studio theaters – prior to September 1, 2021, but will be presenting a robust mix of virtual programs.
Read their statement here:
A Community Update from The Wallis
To Our Wallis Family:
We hope that, amidst the backdrop of our unusual landscape right now, you have been able to enjoy The Wallis' many recent digital offerings over the past few weeks, such as the livestreamed performances of Romantics Anonymous from the UK and Hershey Felder's George Gershwin Alone from Italy as well as the virtual showcases for GRoW @ The Wallis' Staged Stories and Beyond Words. For us at The Wallis, they have been our salve. With fall upon us, we thought it was important to update you regarding our current plans.
Last July 30,
…
Read More