September 29, 2020 | computer | No Comments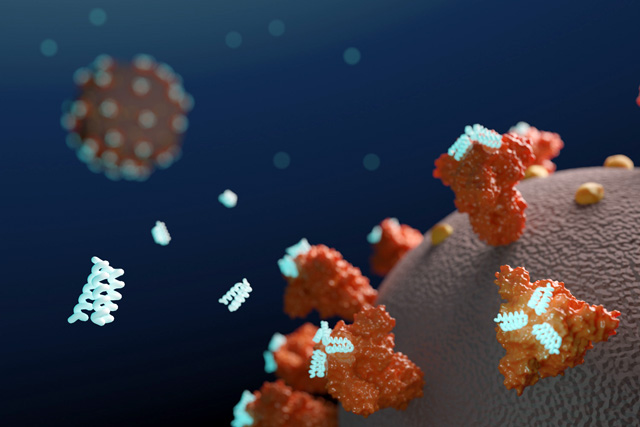 At a Glance
Researchers designed "miniproteins" that bound tightly to the SARS-CoV-2 spike protein and prevented the virus from infecting human cells in the lab.
More research is underway to test the most promising of the antiviral proteins.
The surface of SARS-CoV-2, the virus that causes COVID-19, is covered with spike proteins. These proteins latch onto human cells, allowing the virus to enter and infect them. The spike binds to ACE2 receptors on the cell surface. It then undergoes a structural change that allows it to fuse with the cell. Once inside, the virus can copy itself and produce more viruses. 
Blocking entry of SARS-CoV-2 into human cells can prevent infection. Researchers are testing monoclonal antibody therapies that bind to the spike protein and neutralize the virus. But these antibodies, which are derived from immune system molecules, are large and not ideal for delivery through the nose. They're also often
…
Read More