October 12, 2020 | website | No Comments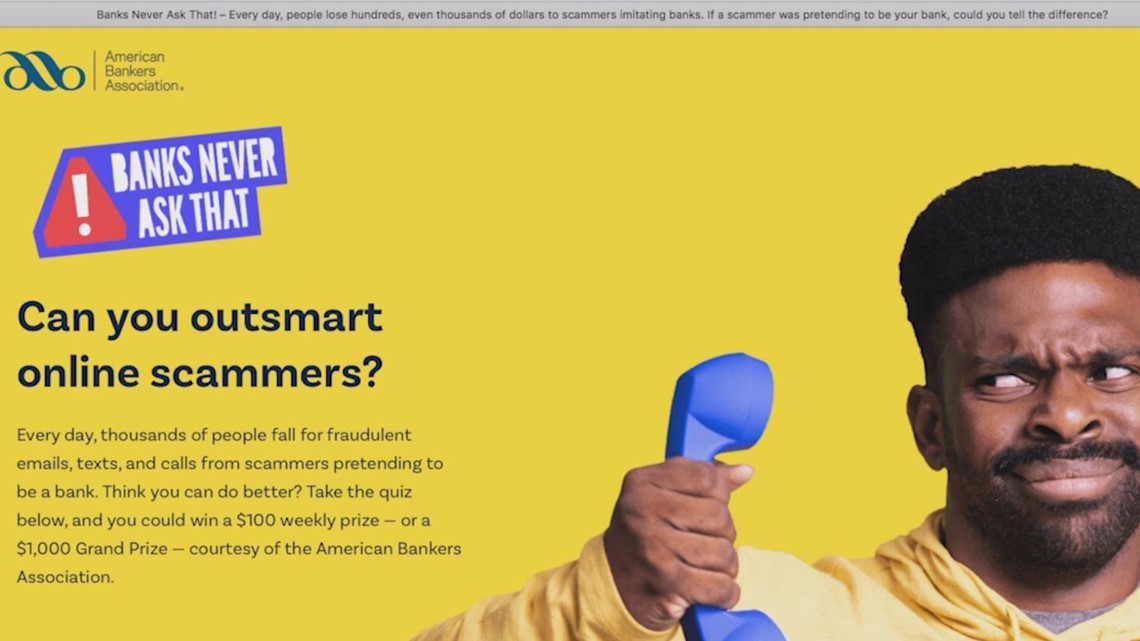 Will a bank ever ask you to verify your birthday and social security number? No! A banking quiz seeks to help customers outsmart scammers.
Think you could spot a banking scam? Don't be so sure.
Many people are falling for fake phone calls, texts, and emails that appear to come from their bank. Thousands of bank customers have lost millions of dollars to banking scams, so now the nation's banks are rolling out a new tool to help you spot a scam.
Questions like "did you get good grades in school?" or "have a professional job?" are examples of tricks bank customers have fallen prey to.
"I got a phone call from my bank, and I knew it was my bank because I recognized their phone number," victim Sarah Robb said.
However, it wasn't really her bank. It was a scammer who drained Sarah's checking account within minutes.
…
Read More