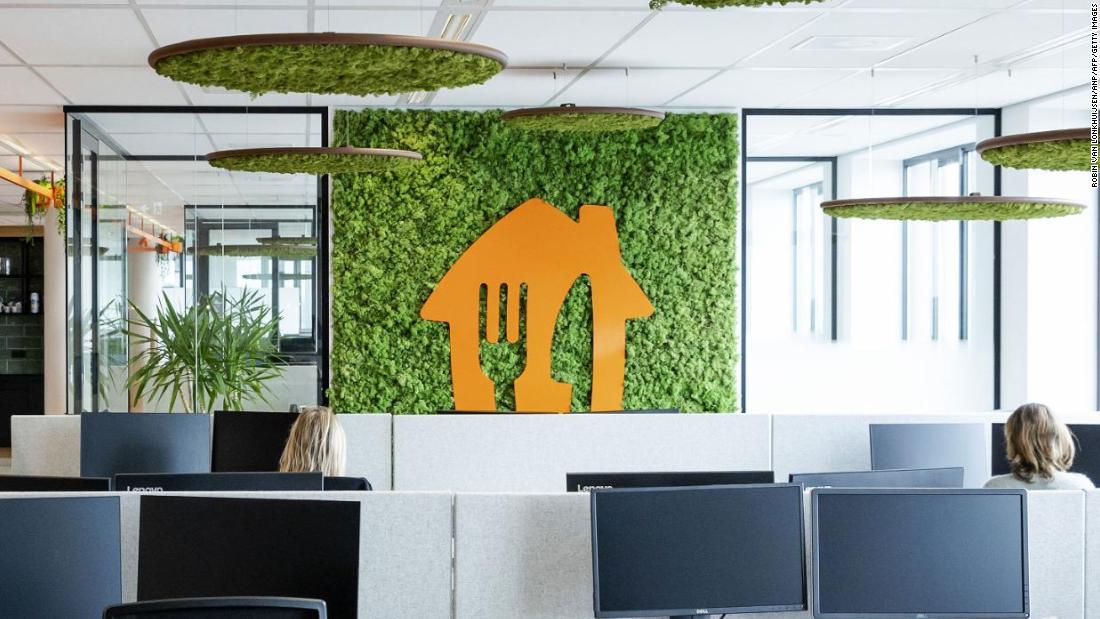 Just Eat Takeaway.com said on Wednesday that orders in Canada — where it operates as Skip The Dishes — rose by 98% to 23.5 million in the third quarter compared with the same period last year.
Canadians have been used to picking up food from restaurants rather than having it delivered to their homes. But that appears to be changing, encouraged by restrictions imposed during the pandemic and lockdowns that kept people at home.
"We are now transforming that pick-up culture into a delivery culture, that's why it's growing so quickly," Just Eat Takeaway.com's investor relations manager Joris Wilton told CNN Business, adding that the second quarter had seen similar levels of growth.
A big increase in the selection of meals offered by restaurants also helped, making consumers more likely to order food more often, he said.
Just Eat Takeaway.com, which was formed through a high-stakes merger last year, is
…
Read More