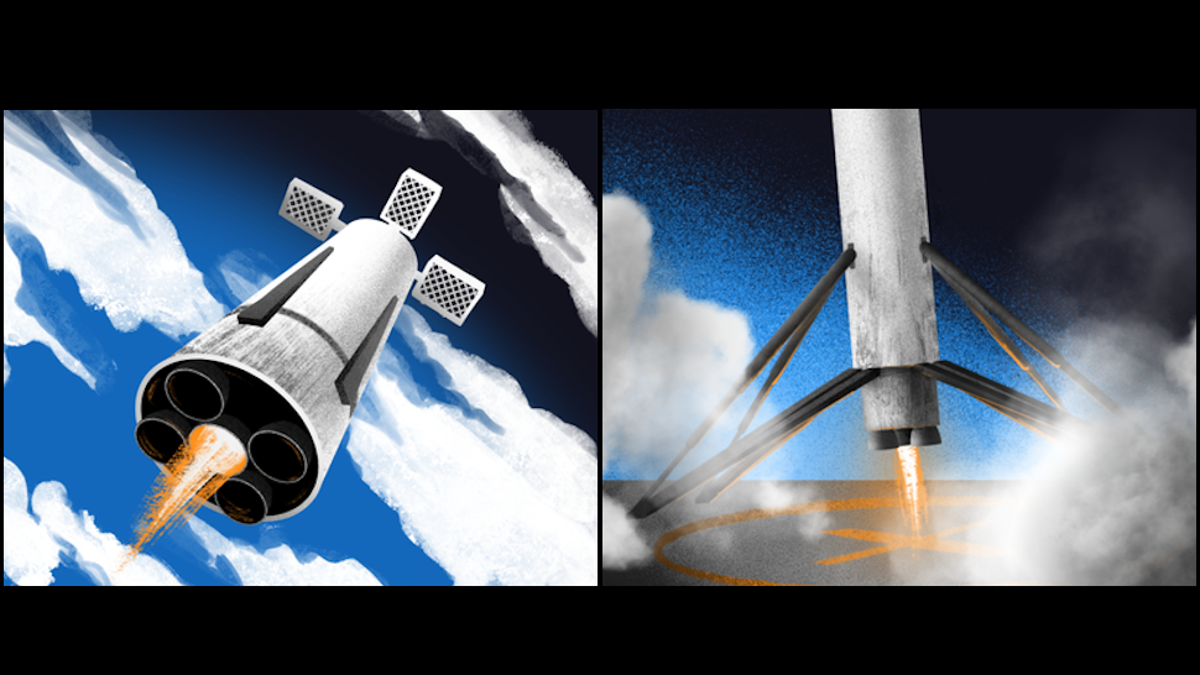 Roscosmos is moving ahead with plans to build Russia's first reusable rocket. Glancing at the design, it appears the Russian space agency doesn't feel the need to reinvent the wheel, given the vehicle's uncanny resemblance to the SpaceX Falcon 9.
Roscosmos signed a contract with the Progress Rocket Space Centre to sketch out a preliminary design for the Amur-SPG reusable rocket, reports Russian news agency TASS. The inaugural launch is planned for 2026, when the methane-powered rocket will take off from the Vostochny spaceport in eastern Russia. Roscomos is hoping for individual launch costs no greater than $22 million, with the total cost of developing the system at around $880 million.
As Ars Technica space reporter Eric Berger rightly pointed out in a recent tweet, the new design seems uncomfortably recognizable.
"Russia has clearly decided that if
…
Read More