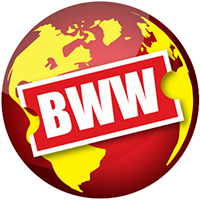 The series begins on October 4th.
Chicago Philharmonic's 31st Season: Together premieres its virtual Fall "Hear it Together" series this Sunday.
The series begins on October 4th with Scott Speck accompanied by special guest composer Augusta Read Thomas, revisiting the world premiere of Sonorous Earth, performed by Chicago Philharmonic and Third Coast Percussion. Inspired by Thomas' 2012 Resounding Earth for percussion ensemble alone, Sonorous Earth was commissioned by the Chicago Philharmonic or percussion quartet and orchestra. The concerto features over 300 bells and gongs sourced from a range of cultures and historical periods, Sean Connors from Third Coast Percussion will talk about what it was like performing this work. Prior to the main program, NEXT! returns with Shift Youth Orchestra. Ayriole Frost, Executive Director of Shift:Englewood, will introduce their original work and performance Sick Beats.
Fall programming support for "Hear it Together" encourages loyal patrons and donors to make a
…
Read More