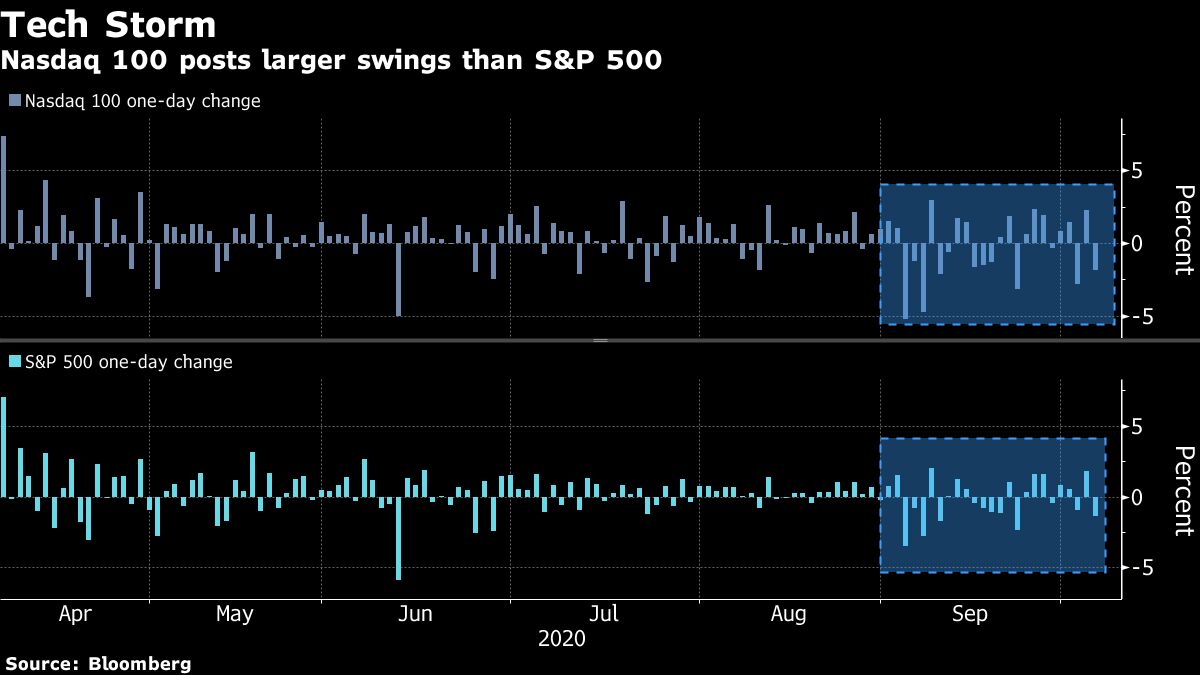 Traders piling back into megacap technology shares need to keep an eye on the options market, where still-elevated activity sets the stage for heightened stock volatility.
While the frenetic pace of speculation in derivatives has eased a bit recently, it hasn't stopped, and a chorus of analysts warns the trading remains capable of exacerbating swings. Monday brought the biggest rally for the Nasdaq 100 Index since April, but measures of volatility rallied as well.
One proxy for the froth still latent in options, the percentage of overall volume represented by single-stock contracts, remains up 19% from a year ago, according to JPMorgan Chase & Co. Most of it is concentrated in megacap technology and momentum-driven shares.
Meanwhile, a large buyer of tech calls dubbed the Nasdaq whale recently resurfaced, purchasing around $200 million worth of call contracts on tech stocks in a single day. The Nasdaq 100 Index has gained
…
Read More